San Jose Pet Care Keeps Pets Healthy

San Jose pet care services at Animal Medical Center San Jose focus on keeping pets healthy through prevention. Our center does everything we can to treat pets when they do become ill, but we also work to provide San Jose pet care services that prevent sickness and disease in pets. Our San Jose veterinarian, Dr. Grewal provides pet care services from vaccinations and annual wellness exams to spay neuter surgery with an eye toward preventing illness.

Vaccinations and Spay Neuter Surgeries Pet Care Essentials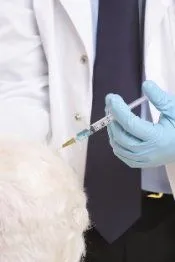 As part of our preventative dog care and cat care plans, we recommend bringing your puppy or kitten in for an initial pet care services like vaccinations and spay neuter surgery as soon as you adopt them. Dr. Grewal will check to be sure everything is okay with your new pet and set up a schedule for vaccinations. These shots are important to protect both you and your pet from harmful diseases. Before deciding on the schedule of vaccinations, he will review your pet's medical history and discuss any lifestyle factors such as whether your pet is in contact with other animals or travels with you.

Additionally, our San Jose veterinarian will then discuss the benefits of spay neuter surgery with you. In addition to helping to control the pet population, San Jose spay neuter procedures will help prolong your pet's life by reducing the risk of reproductive-related diseases and many types of cancer. A spay neuter surgery also reduces a pet's desire to roam and has behavioral benefits as well. During an initial pet care exam, our veterinarian will also discuss special healthcare concerns for your pet's breed and will advise you on important pet care steps to take at home, including diet and nutrition, exercise, and dental care.

San Jose Pet Care as Your Pet Grows

San Jose pet care extends beyond the initial exams, vaccinations and spay neuter procedures. Our veterinarian recommends that all pet owners bring their pets to our San Jose animal hospital for regular yearly or bi-yearly well care exams so we can determine if your pet is growing and developing properly. During regular dog care and cat care exams, we'll check
for signs of fleas, ticks, and infections or the early onset of any disease so we can take immediate action. By scheduling regular exams with our San Jose veterinarian, we can help you prevent illness or diagnoses disease in the early, easier to treat stages.

As your pet ages, we'll continue to provide San Jose pet care recommendations to make their senior years as comfortable and pain-free as possible. If you should ever notice any unusual symptoms in your pet, such as listlessness, change in routine, or a decrease in appetite call our animal hospital and we'll advise you on whether you need to make an appointment.
If you should ever have any questions about San Jose pet care, be sure to ask our pet professionals at Animal Medical Center San Jose where "Our goal is to make your pet happy and healthy."

Call us at 408-267-7387 today.